Design
Futures
2024!
The 2024 Design Futures Forum will be an in-person five-day, interdisciplinary leadership development convening in St. Louis, Missouri in the summer of 2024. Hosted by the Washington University in St Louis, we will bring together 70+ student leaders from across the nation representing design programs from leading academic institutions and over 25 academic and practitioner faculty from private and non-profit based practices.

Registration is through the University Consortium. Individual registration may be available.

If you are a university representative, faculty or staff and would like to participate in the Consortium, please contact designfuturesforum@gmail.com
Staff
Ezra Kong
(they/them)
Executive Director


Ezra Kong is a community-based facilitator and practitioner. They are the co-founder of Reflex Design Collective, an organization working to shift how our cities evolve to design with, rather than for, those most impacted by (in)equity. Ezra is based in Oakland, California on Ohlone land.

Past Team Members

Barbara Brown Wilson
Dan Etheridge
Rajan Hoyle
Theresa Hyuna Hwang
Advisory Board
Jose Cotto (he/him)
Jose Cotto is an interdisciplinary artist, designer, and educator whose creative practice explores relationships between people, place, and time – often integrating poetry, design, mark-making, and lens-based media. He has a Masters of Architecture from Tulane University and BFA in Design + Architecture from the University of Massachusetts, Amherst. In his current role at the Small Center of Collaborative Design, Cotto curates exhibits & programs and works with students to explore critical connections between our environments and social fabrics through courses and projects.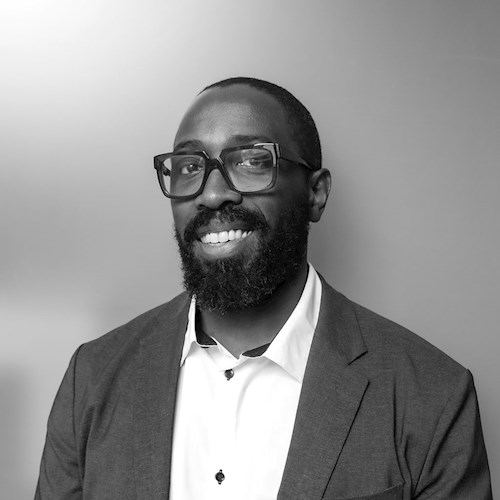 Elgin Cleckley (he/him)
Elgin Cleckley, NOMA, is an Assistant Professor of Architecture and Design with an appointment in the School of Education and Human Development and the School of Nursing. He is the Director of Design Justice at UVA's Equity Center (Democracy Initiative Center for the Redress of Inequity Through Community-Engaged Scholarship), where he leads the school's NOMA Project Pipeline: Architecture Mentorship Program. He is the principal of _mpathic design, a multi-award-winning pedagogy, initiative, and professional practice.
Jess Garz (she/her)
Jess's primary goal is to support groups to create policies, practices and cultures that take an active position towards social and racial justice. As the founder and director of RAE Consulting, Jess's practice is inspired by a decade of work as a grantmaker, training in architecture and urban planning, and a community of brilliant colleagues, artists, friends and family. After decades of moving around, Jess lives in the neighborhood where she was born and raised in Philadelphia
Christine Gaspar (she/her)
Christine Gaspar is Executive Director of the Center for Urban Pedagogy (CUP), a New York-based nonprofit whose mission is to use the power of design and art to increase meaningful civic engagement in partnership with historically marginalized communities. Her 15+ years of work in community-engaged design draws on her degrees in architecture, urban planning, environmental studies, and her experience growing up in an immigrant family.
Liz Kramer (she/her)
Liz works with people working for the public good to design meaningful, engaging, human-centered change. She co-leads Public Design Bureau, a St. Louis-based organization that works across sectors, centering the voices of those most directly impacted and historically excluded in decision-making in the design of new products, services, experiences, and more. She previously led the Office for Socially Engaged Practice at the Sam Fox School at Washington University, and teaches design thinking, creativity, and empathy.
Sue Mobley
(she/her)

Sue Mobley is a New Orleans based urbanist, organizer, and advocate. She is Director of Research at Monument Lab. Previous roles include Visiting Scholar at the Center for Art and Space at the Stuart Weitzman School of Design, University of Pennsylvania, New Orleans City Planning Commissioner, Co-Director of Paper Monuments, Visiting Fellow for Arts and Culture at the American Planning Association and Public Programs Manager at the Small Center for Collaborative Design.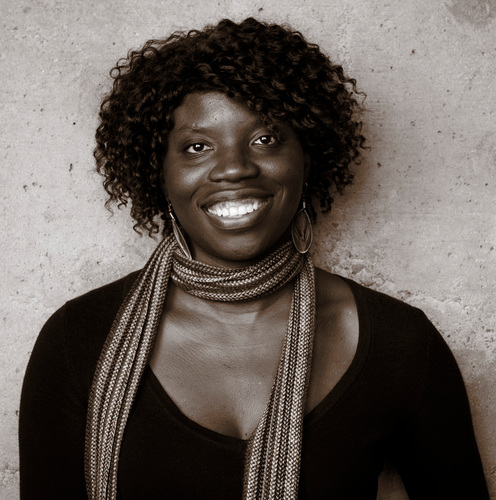 Liz Ogbu (she/her)

A designer, urbanist, and spatial justice activist, Liz is an expert on engaging and transforming unjust urban environments. Her multidisciplinary design practice, Studio O, operates at the intersection of racial and spatial justice. Among her honors, she's a TEDWomen speaker, Public Interest Design's Top100, and Aspen Ideas Festival Scholar.
Sarah Wu (she/her)
As the Assistant Director of Research for the School of Architecture, Sarah is responsible for coordinating and working directly with faculty, professionals, stakeholders and community groups on various projects, and assists in grant writing for proposed work. Sarah has a BS in Conservation & Resource Studies from UC Berkeley and a Masters in Community and Regional Planning from the University of Texas at Austin. Her research interests include environmental planning, social equity, public interest design and sustainable development.
Past Board Member

Marc Norman